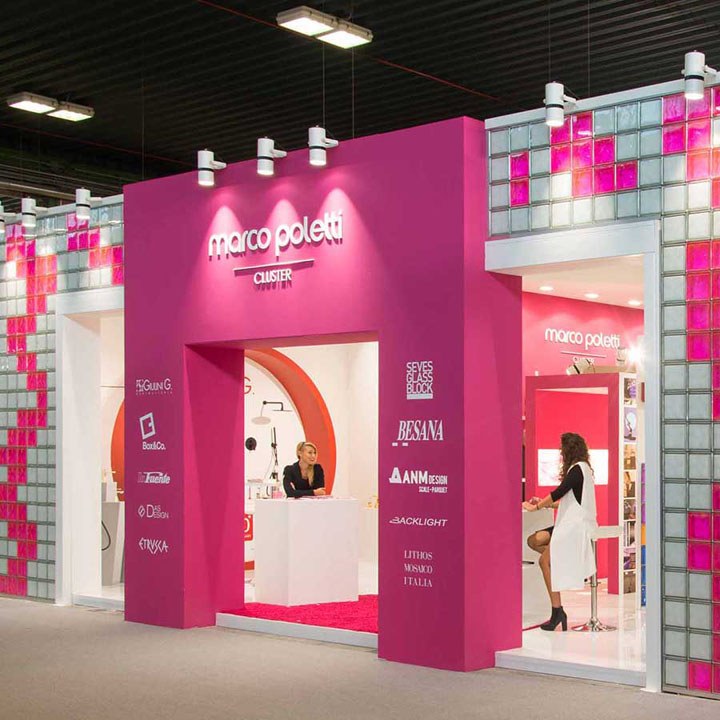 Marco Poletti Cluster reinterprets the Cersaie fair with a new concept: to transform the "Design" into "Cluster" living a unique experience, a total connection. Three ways of interacting in an exhibition area the tangible, the virtual and the sensorial to develop and give new business opportunities.

Transforming the "Design" into "Cluster" in order to connect the participating companies not only with each other, but also with the world of the web and the social, and relive this experience with an olfactory appeal through the "Cluster" environment fragrance.

The companies taking part in Cersaie 2016: ANM Design, Backlight, Besana Moquette, Box e Co, Das Design, Etrusca, Giulini Rubinetteria, La Fuente, Lithos Mosaico Italia, Sevesglassblock. Technical Partners: Ricchi Farm, Daphne Sanremo, Pura Delizia, Tap Graphics.