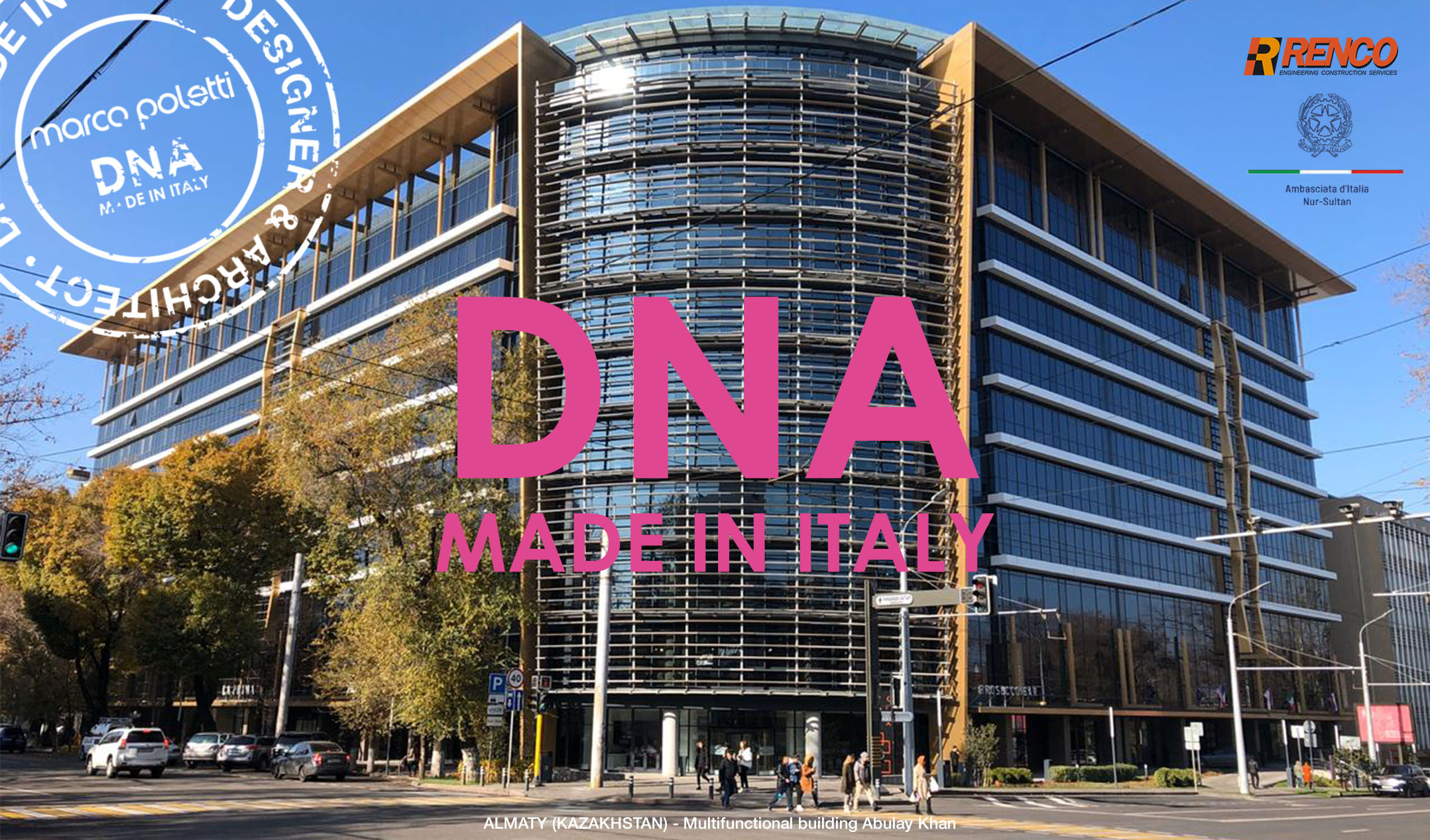 DNA MADE IN ITALY becomes a new concept of PERMANENT FAIR that generates new Projects. A place where the values ​​that represent "Made in Italy" in the world are expressed in three areas: design and furniture, lifestyle and food.


Renco Group, the Italian general contractor, marries the DNA MADE IN ITALY concept from which new opportunities and connections arise that generate innovation and projects. A stage that combines business and culture.
DNA MADE IN ITALY is not a simple showroom, nor a canonical fair. It is the concrete response to the new needs of a market that has undergone a global upheaval in recent months.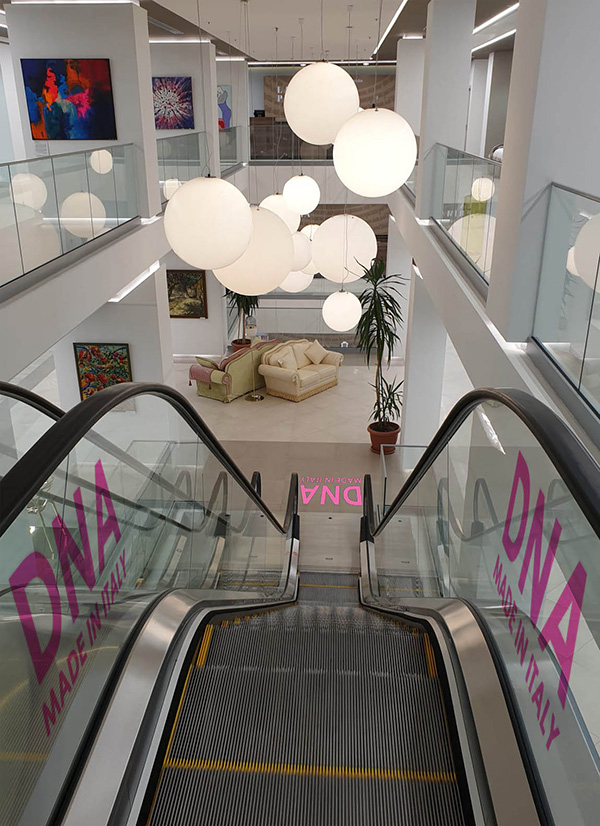 ALMATY (KAZAKHSTAN)
Multifunctional building Abulay Khan
DNA MADE IN ITALY - La Prima
by Marco Poletti
For the first time in the heart of Almaty and soon in other international locations, a new transversal and fluid exhibition mode entirely Made in Italy. A new business platform capable of strengthening the alliance between companies and dealers (B2B), between company and customers (B2C).
1st floor (1300 sqm)
DNA MADE IN ITALY - Italian flavors
Excellence of food
2nd floor (1900 sqm)
DNA MADE IN ITALY – Dolce Vita
Fashion, beauty and health
3rd floor (1900 sqm)
MARCO POLETTI - DNA MADE IN ITALY
Design, Architecture and Art
DNA MADE IN ITALY Academy
A location where Italian values

The three exhibition areas converge in the DNA Made in Italy Academy:
Design and Architecture, Lifestyle and Food.
An ambitious project: to become a cultural and business reference point between companies and their target, looking for an opportunity for growth, work and visibility driven by a "cross marketing" effect between all participating companies. A calendar of masterclasses, workshops and conferences offer a cross-section of market trends, ideas and suggestions that involve top professionals and international retailers.
LANDING DNA
SHOWROOM
Via Lambro n°14
MILANO
The "MARCO POLETTI DNA Made in Italy" showroom is in Milan in via Lambro 14. A direct line from contract and individual customers, from collections to interiors, from Design to Architecture through the "TOTAL Service".