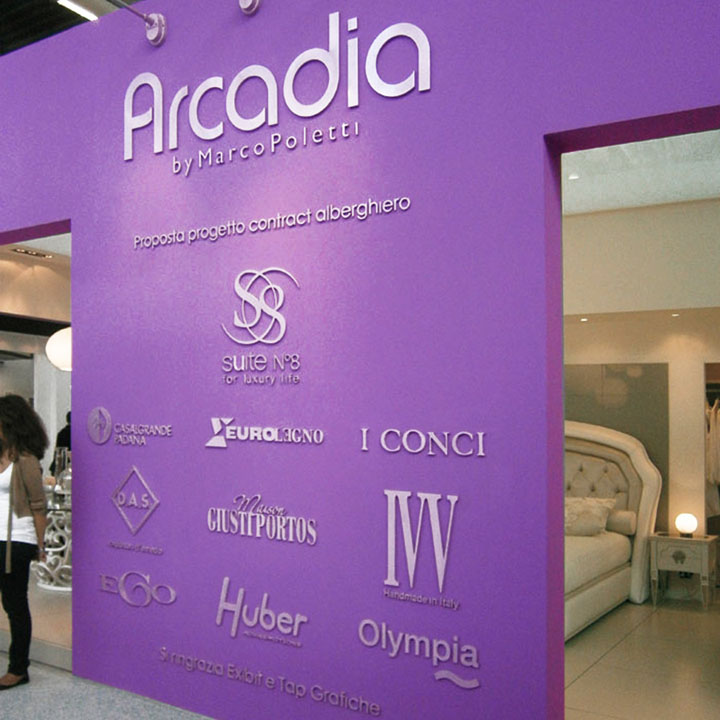 It is not just a stylistic proposal Total Look, but an innovative Concept exclusively Made in Italy, born from an idea of ​​the architect Marco Poletti to interpret the fairs in a new way and face an ever-changing market. It is not just an exhibition, but a participation at the fair at 360 degrees: commercial lineup, areas dedicated to encounters and an emotional setting with curated details, which creates a point of access and contact between companies and intelligently combines elegance and exclusivity through Italian design products.

Arcadia, on the occasion of the 30th anniversary of Cersaie, represents the beginning of a completely revolutionary way of participating in fairs where companies with different non-competing typologies become protagonists and partners at the same time, sharing synergies and commercial opportunities..

The participating companies were: Casalgrande, Das, Egozeroventiquattro, Eurolegno, GiustiPortos, Huber, I Conci, Ivv e Olympia.